Our technology gives you the confidence for best results.
Looking for the right dental treatment to fit your needs?
Find out how & why we have thrived for the past 30 years.
Call our friendly team today to discuss your dental needs.
ENHANCE YOUR SMILE WITH OUR AFFORDABLE DENTAL CROWNS IN INGLEBURN
CROWNS
Andrew Baderski Dental uses dental crowns for dental restorative purposes and can help you to achieve a long-term answer to tooth loss. Dental crowns are also a great solution for tooth deterioration and the associated problems of shifting and weakness in your oral structure, tooth decay, periodontal disease and bone loss.
Acting as a substitute for the outer layer of your natural teeth, a dental crown is placed over the area of remaining tooth and acts to strengthen, protect and enhance the functionality and appearance of your mouth.
What are dental crowns?
Dental crowns can be used as an alternative to fillings, where there is very little existing tooth left to support a filling, or as a means to protect a tooth that has suffered from fracturing or breakage.
Our dental crowns can be made from a variety of materials including precious metals and porcelain for a natural and complimentary method of tooth restoration. Porcelain is often the preferred material as it not only reflects the natural translucency of real teeth but is also stain-resistant and durable.
Ultimately, dental crowns can help to rectify various oral problems including issues associated with the natural bite, stress to the overall mouth, strength and structure of the mouth, tooth decay and also serve to provide you with a beautiful smile for optimum oral health and vitality.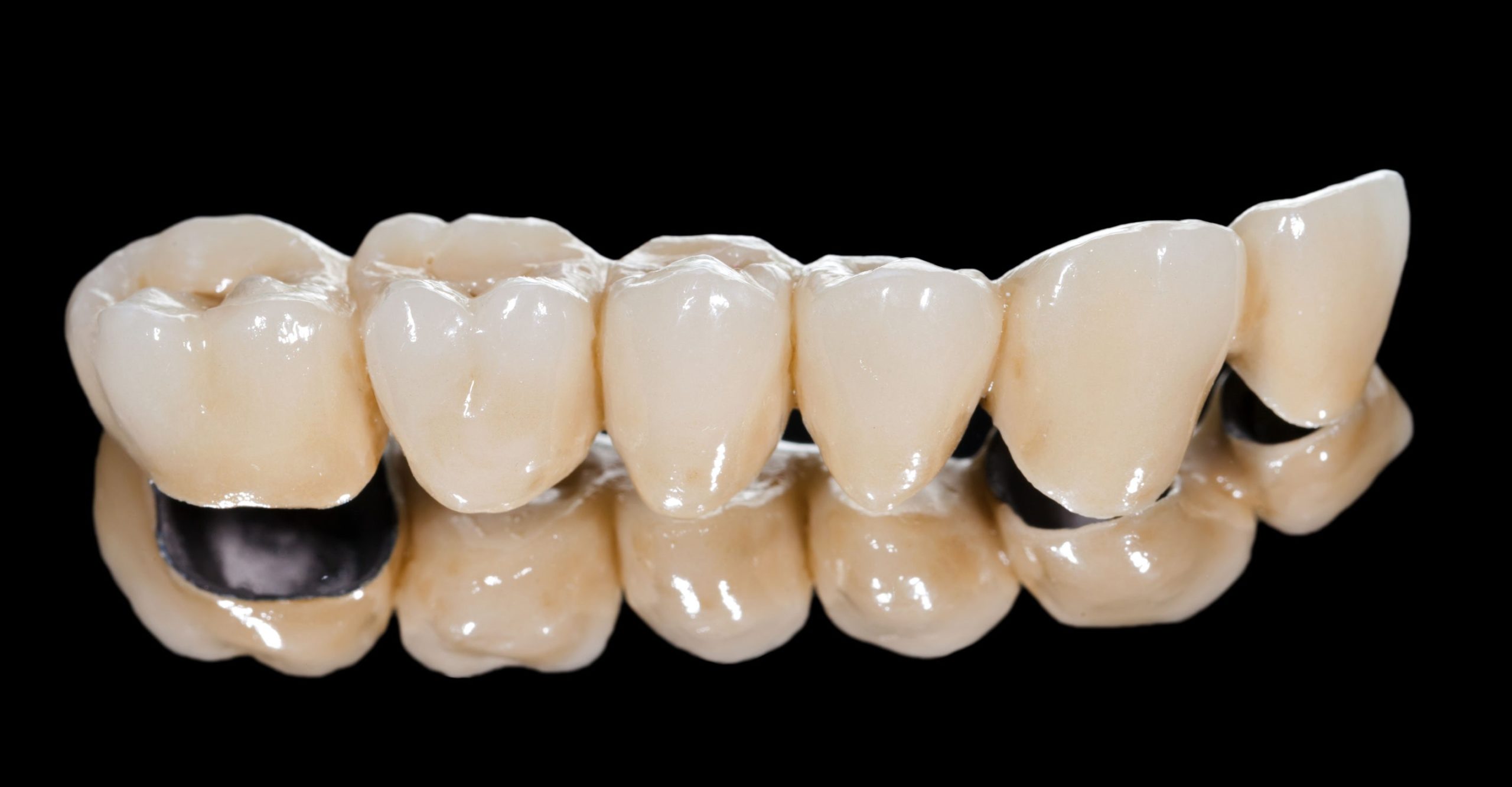 What to expect
Once one of our experienced dentists at Andrew Baderski Dental determines that dental crown treatment is needed, a series of appointments are arranged at our practice in Ingleburn. The initial appointment entails a complete and thorough oral examination, including an evaluation of your dental history. Any necessary x-rays are also completed at this time.
During the restorative procedure, we first anaesthetise the area to be treated. Next, we carefully shape the tooth or teeth that require crowning to facilitate the new dental crown. Finally, we make an impression of the area and fit the teeth involved with a temporary crown to protect them until your next appointment.
The following appointment involves an evaluation of the final crown to ensure that it fits and complements your mouth, before placing it permanently and making final adjustments where necessary. To get the best from your dental crown, it is important that you follow some steps, including making adjustments to your diet such as avoiding sticky foods like caramels, toffee, gum and crunchy foods like hard candy.
Get in touch
To book an appointment and discuss our dental bonding treatment options, call us now on 02 9605 1968.