COVID-19 Update – June 2021
Whilst we continue to work under Level 1 restrictions from May 2020, we did want to make you aware of our procedure regarding health & safety. We constantly check the NSW Government website for any and all places of concern and ask that you provide us with honest information regarding both places that you may have been and your health status prior to your appointment. Upon arrival at the practice, we ask that you use (where able) the NSW Service QR Code to check-in. Wear a mask whilst in the reception area of the practice (we can provide this to you if required). Then pls use the hand sanitiser provided and allow us to take & record your temperature.
We thank you for your assistance & understanding in helping us help our community. Thank You.
Welcome to Andrew Baderski Dentist Ingleburn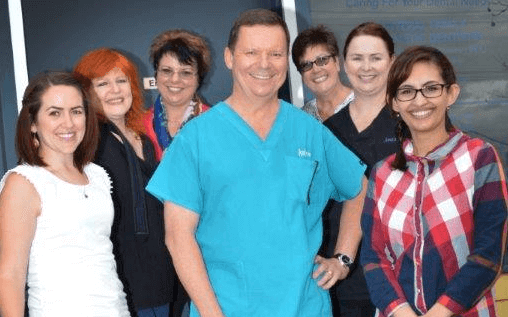 Why See Us?
At Andrew Baderski Dental, we're here to provide you with the highest quality general dental care available. At our independent, family dental practice in Ingleburn, you're guaranteed to receive the most appropriate and effective dental and oral treatments to suit your individual dental health needs. We are the dentist in Ingleburn that residents trust.
Whatever your reason for dental care, our team will look after not just your smile, but also your individual health needs.
Please feel free to browse through our website and see for yourself the range of services we can provide, including:
General dental care
Orthodontics – traditional and clear aligners – think Invisalign and children's growth guidance.
Children's dentistry – making it a place for them to want to come
Cosmetic dentistry – bonding, porcelain work, whitening, etc
Sports dentistry – mouthguards & appliances.
As a leading dentist in Ingleburn, we boast some of the most advanced technology at our disposal for our dental surgery services.
Please know that we always treat you like a favoured member of our family, to us you're "not just another patient". Servicing the dental needs of patients from Ingleburn, South West Sydney, Liverpool and the Macarthur region, we'd love to meet you too, so give us a call today.
We Care About You
Located in Ingleburn, south of Sydney in NSW. Since 1984, our friendly, caring & long term dedicated team have offered a wide range of general, orthodontic, and cosmetic dental treatments. We are proud to be a preferred dentist in Ingleburn.
We focus on providing you with the best in personalised dental care options and services as a trusted dentist in Ingleburn. Whatever your individual needs and wants, we have the necessary tools and expertise to ensure your complete comfort and success in achieving a healthy, confident and attractive smile for life.
We Treat You Like Family
As a family-owned, independent and locally operated dental practice in Ingleburn, we place the highest value on your business and are committed to providing a consistently high level of service to each of our patients.
By maintaining success, for both our practice and your health, we are confident that you will want to return to us or see us when you need a dentist in Ingleburn. We believe that you'll maintain your relationship with us. The bottom line is we care about our patients, not just your oral health, but your overall health.
Oral health is linked to many other parts of the body. With Dr. Baderski's thirst for knowledge in the sciences as well as dental, we are here to do whatever we can to assist in your health care wherever possible. It's not just about the teeth!
Passionate about people & their health care, in particular dentistry
---
Preferred dentist in Ingleburn
---
Dedicated, long term staff who care for people
---
Convenient extended hours
---
Latest technology to meet today's demands
---
General, cosmetic & orthodontic treatments available
View a 3D Tour Of Our Practice!
Enjoy your smile now and pay for it later
Afterpay allows you to enjoy your smile now or see a dentist in Ingleburn and pay for it in four equal fortnightly payments. Everyone deserves a healthy smile and with Afterpay there's even more reason to show it off. READ MORE
Get in touch
To request an appointment at Andrew Baderski Dental, you can contact us via the online form or call us today. 
TECHNOLOGY
Our technology gives you the confidence for the best result.
TREATMENTS
Looking for the right dental treatment option for your needs?
OUR PRACTICE
Why us? Come & find out how & why we have thrived for the past 30 years.
CONTACT US
Call our friendly team today to discuss your dental needs.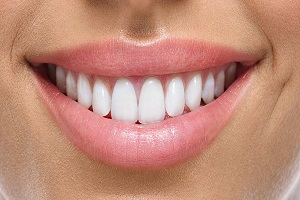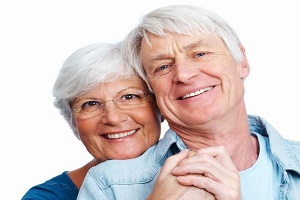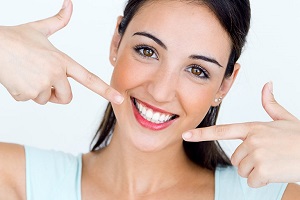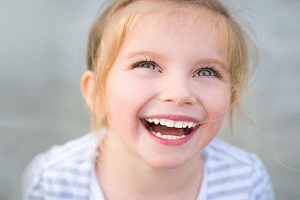 Discover Why Independent Dental Treatment Is Important To Us
For a general, or cosmetic dentist Ingleburn residents trust:
Call our helpful dental practice today on 02 9605 1968 to arrange an appointment.