Our technology gives you the confidence for best results.
Looking for the right dental treatment to fit your needs?
Find out how & why we have thrived for the past 30 years.
Call our friendly team today to discuss your dental needs.
Welcome to Andrew Baderski Dental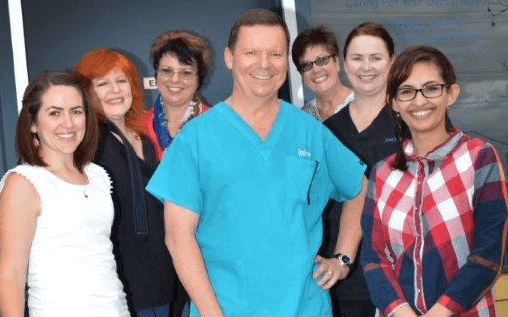 We'd love to meet you
At Andrew Baderski Dental, we're here to provide you with high-quality dental care that is second to none. At our family dental practice in Ingleburn, you're guaranteed to receive the most appropriate and effective dental and oral treatments. Place your concerns in the hands of our reputable team, who care not just about your smile, but also your individual health needs. Please feel free to browse through our website and see for yourself the range of services we can provide for you including:
General dental care
Orthodontics
Children's dentistry
Cosmetic dentistry
Sports dentistry
Please know that we always treat you like a member of our family and not just another patient. Servicing the dental needs of patients from Ingleburn, South West Sydney, Liverpool and the Macarthur region, we'd love to meet you too, so give us a call today.
Professional dental care
Under the guidance of Dr. Andrew Baderski, our committed dental staff will provide you with the most up-to-date and advanced practices in general, orthodontic and cosmetic dentistry. Every treatment at our family-owned dental practice has been rated to meet the highest standards of comprehensive dentistry. We rely on the highest quality approved equipment and materials, designed for absolute performance, efficiency and patient safety.
In addition to practical treatments, we can also convey important health care and hygiene advice during your visit to our professional dental practice in Ingleburn. With the right supervision and at-home care strategies, together, we can ensure that your teeth stay healthy and visually appealing.
Here you can create the content that will be used within the module.
Caring family dentist for over 30 years
---
Dedicated staff ready to provide high quality dental care
---
---
We keep up to date with latest technology
---
Wide range of treatment options